$100
will provide the full Youth Empowerment Program to one child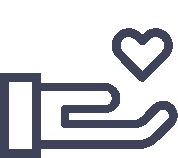 Contact us to meet up and discuss StopGap, Inc. and offer your donation.
Mail us a check to
StopGap, Inc.
1942 Massachusetts Street
attn: Justine Burton
Lawrence, KS 66046
Make a difference by lending a hand.
Share your insights with us as a lecturer at our YEP classes.
Do you own a local restaurant, grocery store, or catering company? We try to make sure our students leave every class with a healthy meal and full bellies. Contact us if you'd like to donate!